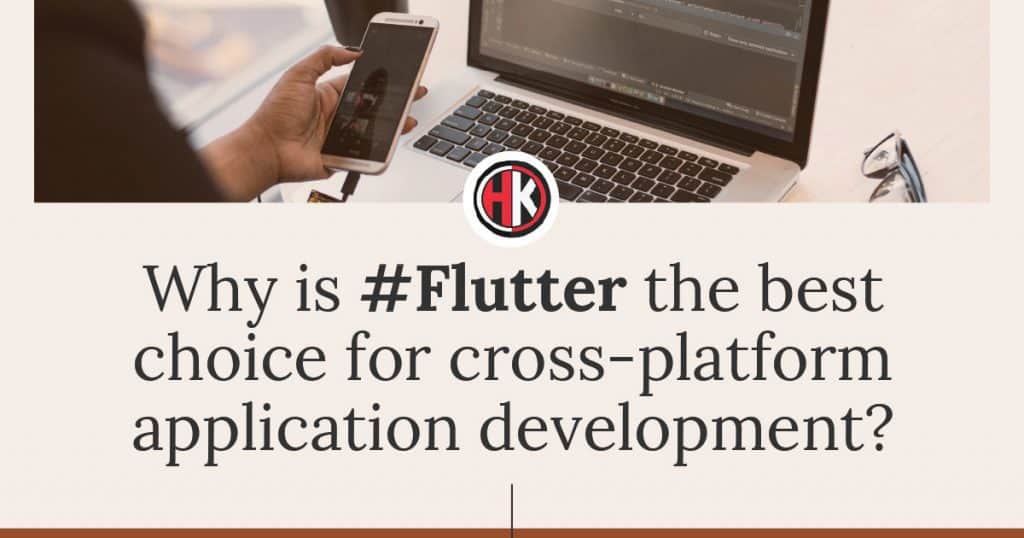 When we communicate about building up a dynamic mobile application in a brief span, the benefits of cross-platform application development come to our minds.
Are you looking for a cost-effective method for app development for any start-up idea? Are you seeking the best technology with a mind-blowing feature?
In this ever-changing digital age, the pace of technology has also changed with advanced technology. Mobile app development is the most important tool for any business requirements and growth aspects.
A few years back mobile applications had to depend upon native technologies but now the picture has been changed and various options are available now.
Many cross-platform frameworks started coming into the market over the last few years. In recent years "Xamarin and Ionic" have come into the market and gained immense fame with the addition of the most recent framework Flutter.
Because of significant features, Flutter has taken place by replacing other applications in the digital world in terms of cross-platform app development. But this may bring you to a question that while there are other options available why flutter is the best choice for cross-platform application development?
Do you want to know about Flutter? Read on! This blog will satisfy all your questions.
What is Flutter?
Flutter is the most powerful and useful Google app framework for cross-platform app development that provides an open-source UI software development kit to build applications across different platforms. This flutter framework is useful to develop native-like apps for android, iOS, Mac, Windows, Google Fuchia, and Linux.
Flutter from Google is the best choice for businesses and the flutter app developer to strengthen the original apps that ensure an excellent result. Flutter is a mobile development framework that came into the limelight only a few years back and captured an enormous market in the development arena.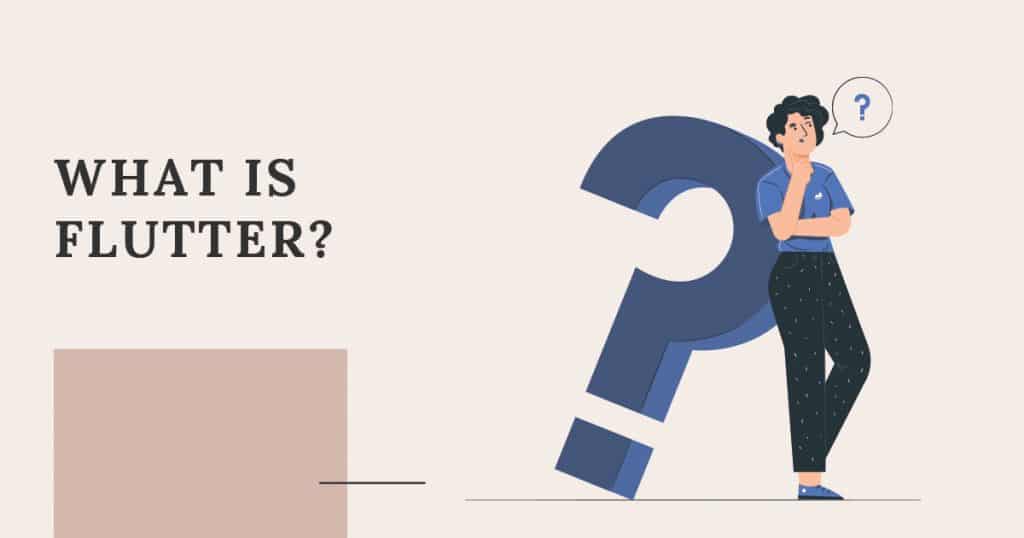 Its entrance that took all the accessibility from the cross-platform and native development permits the small and large businesses to get working applications fast so, flutter application development services are gaining popularity.
This framework is popular among expert developers and will continue to expand further. It provides a major toolkit along with frameworks, widgets, and flutters API to create useful and quick apps.
It leaves businesses with less argumentation to proceed with inhabitant app development for our business growth. Among other options flutter is one of the best cross-platform mobile development tools.
Considering the name, it allows functioning applications on multiple platforms and helps business organizations to draw maximum customers, which results in a huge revenue generation. Apps built with flutter integrate a host of features that have immense importance for developers. It equipped Flutter with various features, which are absent in other app development platforms.
As per my research, I realized that flutter for the web is going to dominate cross-platform development and gain popularity in the coming years. Flutter combines the ease of development along with outstanding performance during managing visual flexibility across the platforms.
These valuable features make it popular worldwide among the developer community.
Why is Flutter an Optimal Choice For App Development?
The cross-platform flutter framework reserves a better choice over other platforms. Flutter is the best cross-platform mobile app development framework, therefore; all top-class companies are using it to generate huge revenue and high performance.
It uses "Dart", a programming language based on Java and C/C++ that contributes to high-performance apps. The Dart apps built using this cross-platform mobile app development framework offer high-grade performance.
It offers an unmatched interface to the users as compared to other cross-platform app development. Flutter being open source also comes for free.
If you cannot understand all these technical things, consult a cross-platform mobile app development company. With these benefits one can easily understand Is flutter the future for some business owners?
Why prefer Flutter for Cross-Platform development? After going through all this information on flutter, it is essential to know why flutter is the best choice for cross-platform application development.
Why is Flutter Cross-Platform Popular Among Top Companies?
Since this platform holds reliability and power efficiency, and most of the features offer a cluster of readymade features that is an optimal option for app development. Other positive aspects of the flutter are that the maintenance of the application is fast because of hot reload, a feature that reduces the loss of your organization.
The app made by Flutter supports various platforms like android, iOS, Windows, Mac platforms. To produce flutter app development, always hire android app developers from reputed information technology enterprises.
In this blog, you will learn why cross-platform app development with flutter plays a vital role to achieve high-grade success. If you are planning for an online business, then cross-platform app development with flutter may be a wonderful decision for you to achieve splendid success.
It is essential to know the features of flutter before using this cross-platform app development. This platform comes with a vast range of features. Let's find out the important positive reasons that make flutter renowned and preferred for cross-platform development.
Flutter Application is Easy to Use and Learn:
Dart-coding combination is easy to use and simple to grab everything they offer. While using flutter for the web, developers will fill the difference with flutter modern framework. The app made with flutter uses less code and can create a fully functional app. They also allow users a fast and simple installation process in lesser time.
An Open-Source:
Flutter is open-source, you'll get free access to the original code and all the other features you need. Flutter widgets are user-friendly and easy to navigate, making it fast to find answers to all your questions.
Packed with Essential Widgets:
This framework has capabilities for creating custom widgets as per needs because it comes with various sets of widgets. Here flutter is available for the views, screen, and app itself.
It provides the developer with a complete package of widgets through Google material design. Again it needs a canvas to render the widgets which allows them to appear on the screen and offers access to camera, Bluetooth and others.
Self-Rendering Engine:
Flutter framework allows users to try maximum stuff with your applications that are not available to another cross-platform framework. It requires a most robust framework and I would not justify it without a good performing cross-platform rendering engine.
This platform uses "SKIA" for rendering itself onto a platform-rendering we know as the canvas. Because of the self-rendering engine, UI created in the flutter can be launched on any platform virtually.
Hot Reloading Option:
Hot reloading is the most important feature of flutter which is most useful for the developer. This feature allows developers to change the code and watch the same thing on hardware, simulator, and emulators.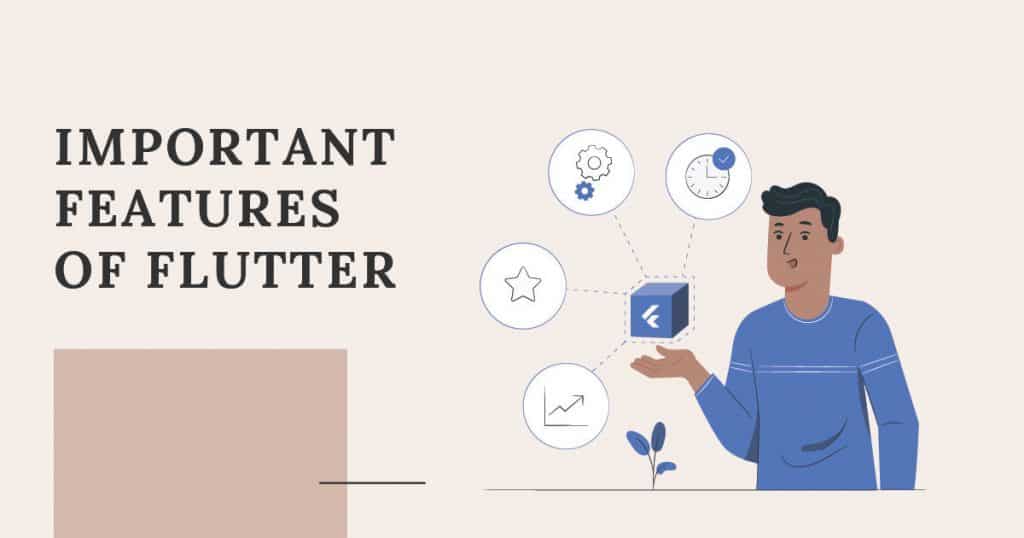 You may watch the changed code quickly with the application in the running mode, eliminating the requirement for any kind of restart. Another advantage of this feature is for fixing bugs or adding additional features in the cross-platform mobile application.
If you are planning to start a new business, read the most informative blog
"Ideas for Apps in the year 2021 That Haven't Been made yet"
Identical to Native App Performance:
The performance of any application plays a fundamental role and is crucial for good UX. The performance of the flutter application is identical to the native app and even superb in complex UI animation outline. This application does not rely on any intermediate code interpretation contrary to the approach of other cross-platform frameworks.
The apps made with the flutter application are built into the machine code, which excludes any performance bugs from the interpretation process. So, you will get your release app compiled ahead of time with these frameworks.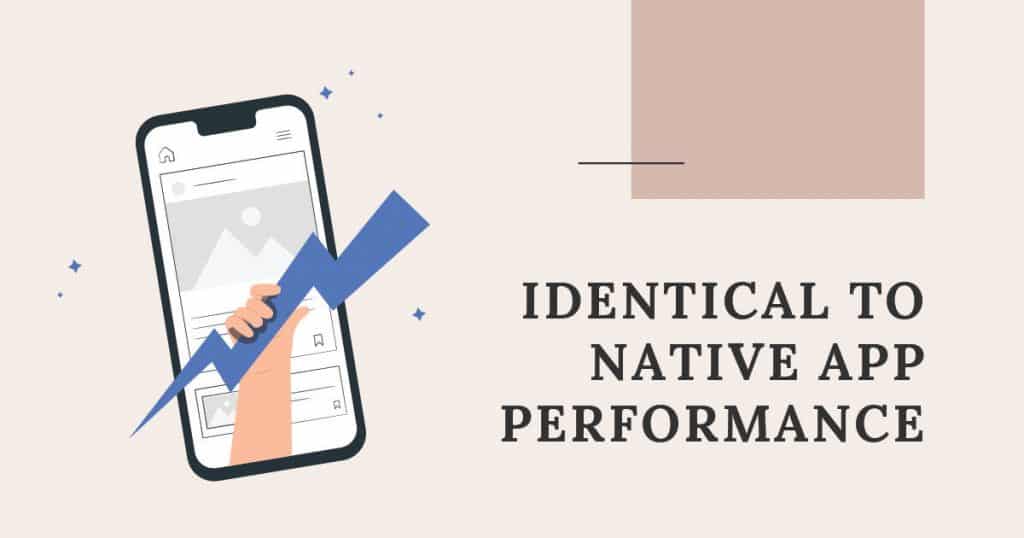 The apps built with flutter are very popular because renowned applications are using flutter frameworks. A developer likes these positive features and uses them as per the demand of their clients and they say flutter is the best choice for Cross-platform application development.
Essential Core UI Components:
Are you thinking about why flutter is the best choice for Cross-platform application development? The reason is very simple: flutter uses widgets as its core component, like other dynamic languages.
These widgets allow the mobile app developer to view what they are developing with their coding language quickly, which saves their time on developing UI components.
They can easily see basic UI elements for each screen and resolution that make flutter architecture most useful for the developer. But create a UI element once and it will adapt to any kind of screen.
It will also save valuable time for the quality analyst because they do not require any further test of the flutter mobile app design on most of the devices with various kinds of screen sizes.
As I have mentioned, flutter has its widget package, but someone rendered natively all the elements, which gives a native feel and enhances performance.
Now one question that may come to your mind is fluttering the future? Here we say yes!
High-Tech Performance:
Flutter is the best choice for Cross-platform application development because it is the best framework and it wins over other cross-platform technology. The app built with flutter uses "JavaScript Bridges" to boot screen which allows them to appear simple.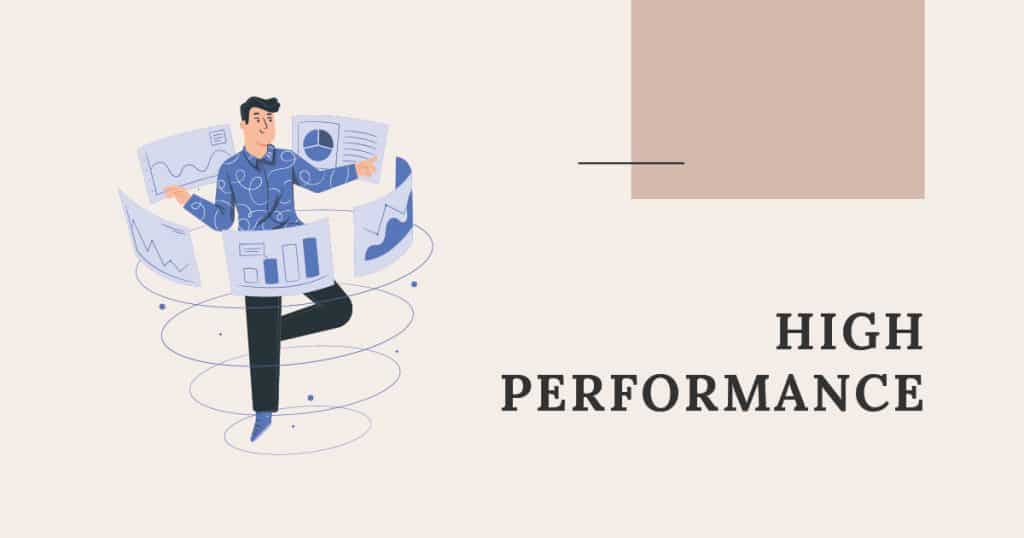 Dart analysis and flutter Inspector are the special developer tools that help flutter app developers to verify their code and update them with quality standard performance. Even in the Android studio, you will find the same tool to debug and optimize the code.
Therefore, it shows that flutter for the web offers high performance which attracts developers and new business owners to use this application.
Flutter is gaining momentum:
Several benefits have proved that flutter is the best choice for Cross-platform application development so this is the best choice for a flutter app developer. Do you want to know why flutter is the best choice for Cross-platform application development? Let's have a look at these authentic reasons which prove its claims.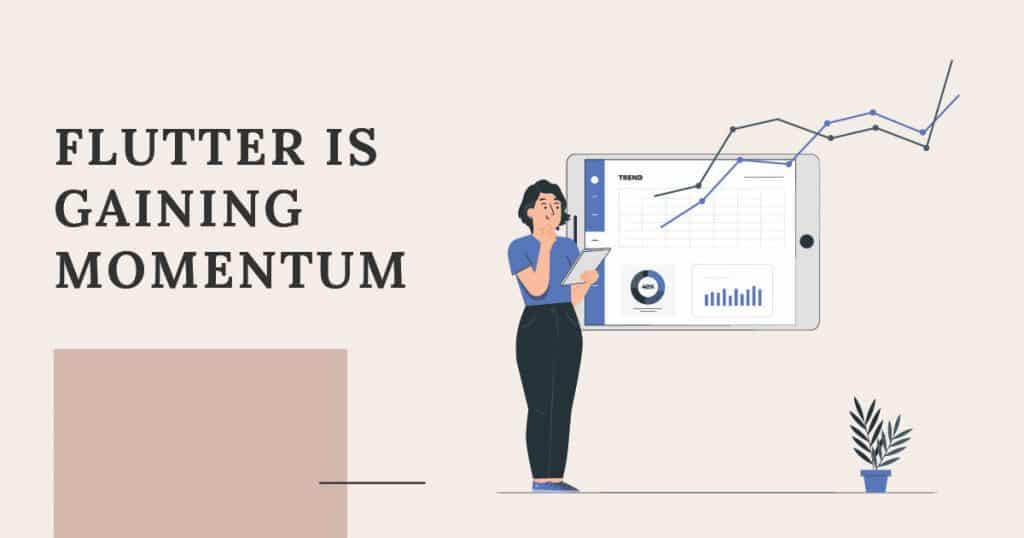 It equipped a flutter cross-platform with essential widgets and other options which are favorites among developers which provide the best options to them. These tools help them create mobile app development simple and saves time. Every business client demands their product on time and flutter technology helps developers to do so.
Flutter framework supports six kinds of operating systems which are as follows helps developers with just one base code and just minor tweaking can launch their application on these systems.
● Windows
● Linux
● Web
● Android
● iOS
● Mac OS
● Native code is the most important reason to choose flutter that supports and this shows that a developer can essentially do any trial a native language can.
Flutter has a Clear Code Structure:
Flutter code structure inspires developers because it is near to the native android code structure and its credit goes to Google which has given the flutter framework the useful features of native android languages.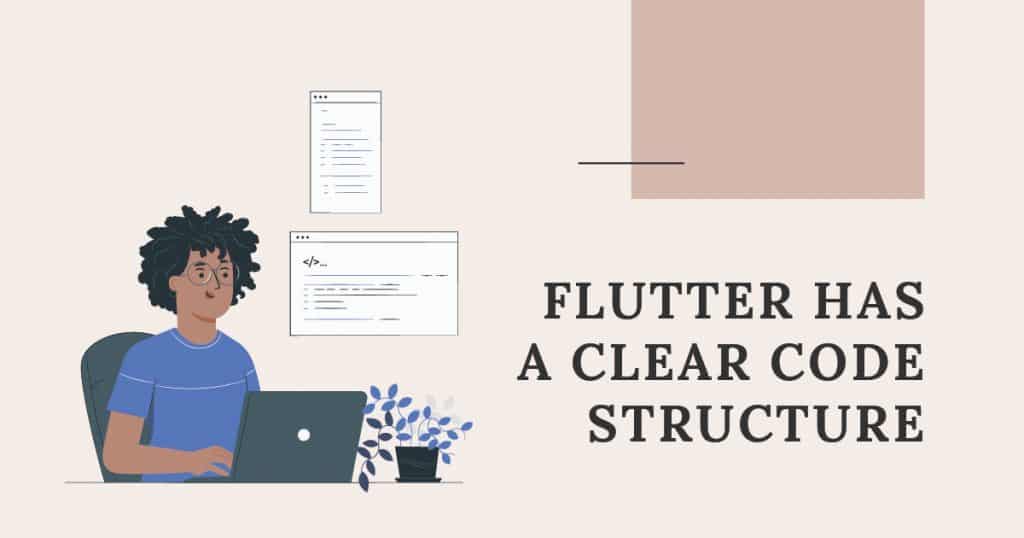 Another important ability of cross-platform framework is to separate styles and executed codes in different sections, which is the key selling point of flutter. These features boost development as you can have one custom view with all the sections that will work for every part of your application.
Cost-effective and Quick to Develop on:
Price factor plays a vital role in cross-platform development because it is cost-effective and quick when an app made with flutter. But what are the reasons behind it? It is so simple because of widgets and various development tools. It is so easy to grab and quick to develop on.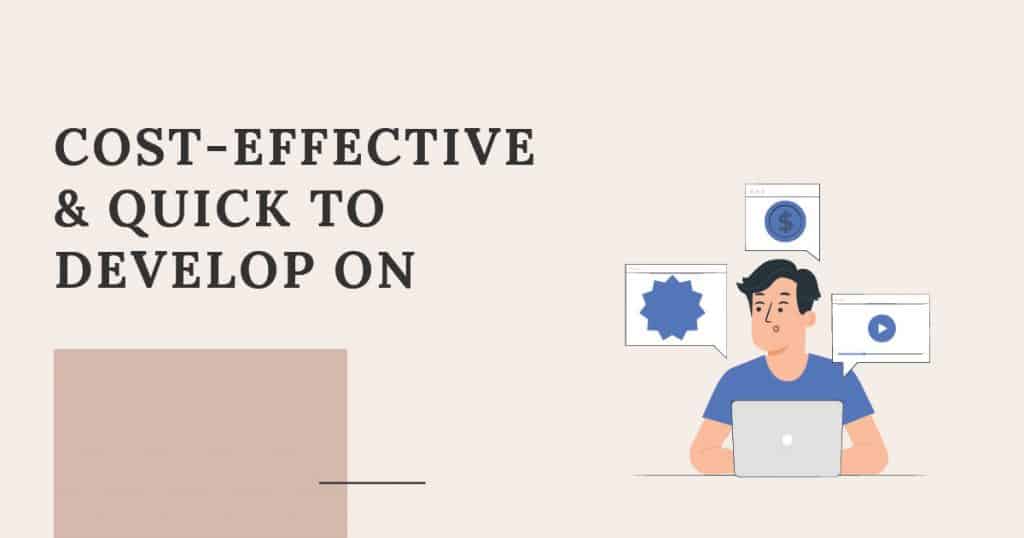 If your choice is flutter, you will save a good amount of money because developers will spend fewer hours on development. It shows apps built with flutter are cost-effective.
Therefore, if you're seeking a technology that will save you both time and cost, flutter is the best choice for Cross-platform application development.
Great User Experience with Cloud Integration Option
Cross-platform applications integrate easier with the cloud by requiring a single source code. Cloud-based technology is growing quickly and most companies are using it to boost their business because this is the future of software development. Application with cloud integration increases accessibility and offers a great user experience.
If you are interested to know about the Ionic/ Flutter comparison, click the link below to read our important post.
Ionic vs. Flutter: Which One Works For You In 2021
The app built with flutter
Because of the outstanding features and programming language, various industries prefer this application like retail, sports, shopping, entertainment, and healthcare use flutter cross-platform to create a mobile application to boost their business.
All top-class companies have recognized the flutter framework's advantages and have used it for mobile app development.
Some leading application build by using flutter programming are:
● Healthcare-water maniac,
● Ecommerce -eBay
● Entertainment-Music tutor, topline
● Shopping- HuYu
● Business- Google Ads, Alibaba, BMW
Is Flutter a Good Solution For the Business?
Yes, flutter is the best choice for Cross-platform application development. You must know some important points that posture a good value for the business. Please read these points which may help you.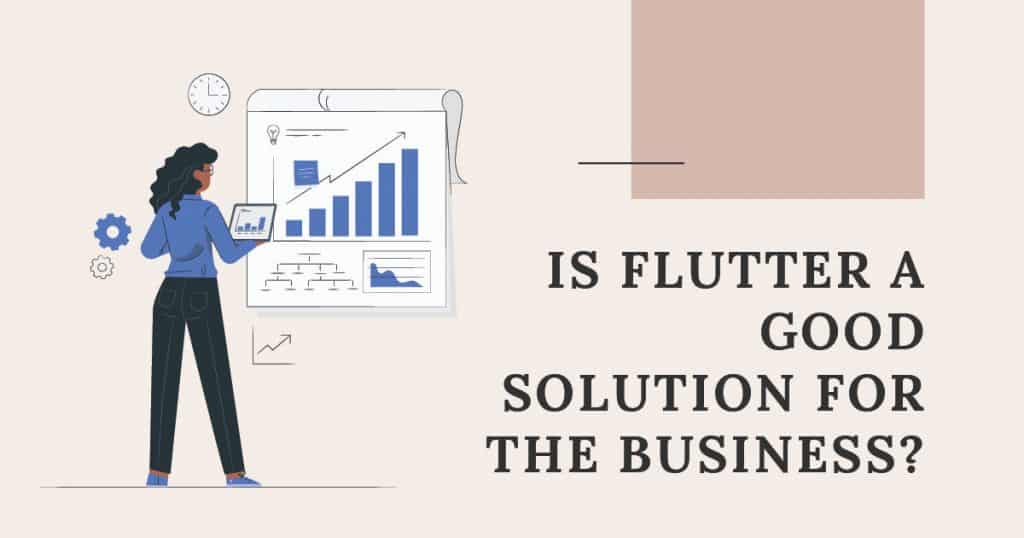 ● Flutter lowers risks for your business
● No issues with product development
● Using flutter won't create any trouble finding engineers
● Relaxation of integration
The list of multinational companies is countless who are using flutter technology and some big names are "Alibaba", a big eCommerce company with international fame, Google Ads, My leaf, and others, which is proof of the uncompromised quality of flutter.
All these expressions make flutter the best clarification for a business to prevent any troubles to seek experts. Compared to the alternative cross-platform approaches available, the Flutter framework poses minimal risks to a business and therefore is worth being the best choice for your business.
Final thoughts
Flutter is the rapid way to deliver the best result-oriented cross-platform mobile application. I can confidently say that flutter will officially become the ultimate cross-platform UI framework in the upcoming days.
Flutter is expanding fast and the future of cross-platform development will view the framework regulating the entire sectors and industries. The above quality of this application shows flutter for cross-platform application development may be the best choice for any business owner.
If you are planning to create your digital solution on the best future assured platform, consider flutter as the best choice for Cross-platform application development that allows you to build an app with a single code base for all platforms, including Android and iOS.
FAQ
● Why is flutter development better for business?
Flutter is from Google's mobile app equipped with a framework, widgets, and tools that offer developers a fast way to create and deploy visually attractive, fast mobile applications. We may integrate it with both android and iOS platforms.
● Is flutter the best choice for app development?
Flutter is a cross-platform app development framework. It helps app developers to write code once and build the application for all platforms- iOS and Android.
● What are the reasons to choose flutter?
This is one of the most prominent cross-platform app development technologies. It's convenient for both a native and cross-platform mobile app developer to grasp because it's near to native languages. Exceptional performance and lots of amazing features make this application attractive for business view.
● What are the cons of flutter?
The major cons of the flutter are the followings
● Platform-specific look
● Open-source
● New but powerful technology
● Suitable for iOS and Android
● Easy to use
● Is flutter the future?
Yes, it has powerful features which show the future scope and you can trust it.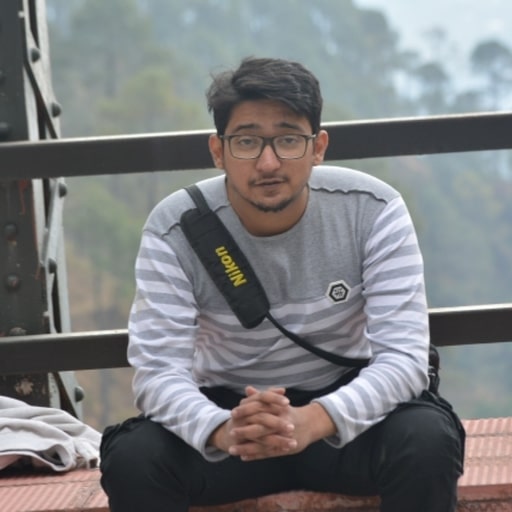 Husain Saify
Founder & CEO
Hey, I am Husain Saify, the Founder and CEO of Hackerkernel. I like to share some valuable information about Industry. You can also Reach Out to me On Linkedin.